PARENT INFO
Keeping you informed and engaged in your student's journey at LifePoint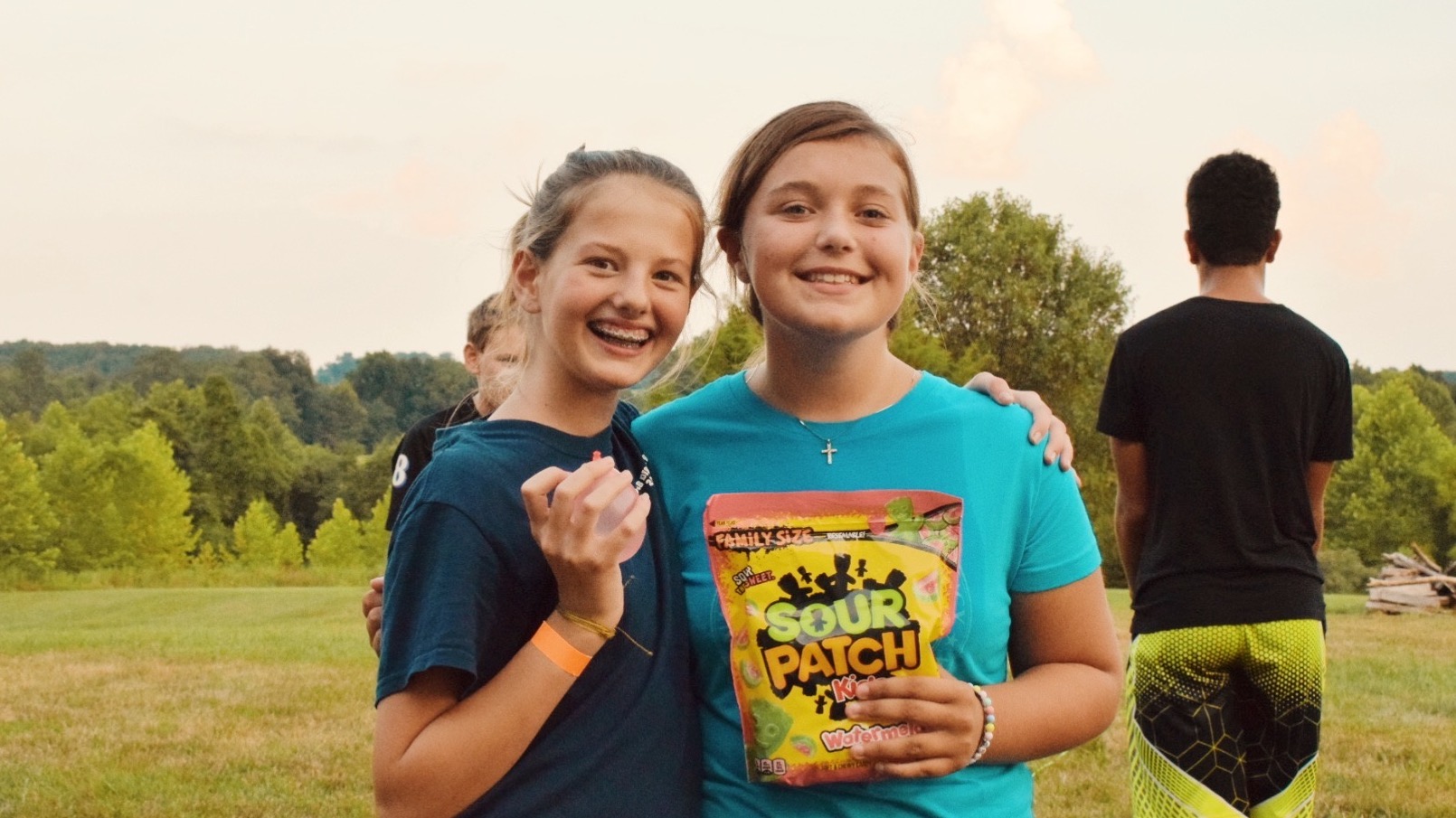 We know that parents hold more influence in a student's life than anyone else (even if your student doesn't always like to admit it). That's why it's critical that we partner with parents in everything we do.
Curent and Upcoming Series Info
What We're Talking About in Middle School
What I Really Want is a fourweek series designed to help middle schoolers recognize, understand, resist, and deal with temptation in their lives. This can be a tricky subject to navigate in this phase, as middle schoolers may not even be aware they're being tempted at this point. That's why the goal of this series isn't just to help them fight against temptation; it's also to help them build the ability to see temptation for what it is when it's happening and give them the tools they need to choose God's best instead.
It's Personal is a five-week series that focuses on ways in which Jesus makes it personal by pursuing us, knowing us, valuing us, and loving us just as we are. The goal of this series is two-fold. One, it's to help students inwardly develop a growing, personal relationship with Jesus. And two, it's to encourage students to look outward by applying some of the same principles Jesus uses to love and value them to the way they love and value others.
Judging others is an easy thing for middle schoolers to do. The way they look, the choices they make, the friends they hang out with, the hobbies they choose, the beliefs they have—there's almost nothing a middle schooler isn't tempted to judge about another person. That's because, in this phase, it's easier for kids to think outwardly and critically about other people than it is to look inwardly and apply that same judgement to themselves. This series, In My Opinion, will help your middle schooler recognize this tendency toward judgment, see the negative impact their judgments might have, and encourage them to choose love rather than judgment in relationship to others.
What We're Talking About in High School
Many of us can relate to the reality of temptation— whether that's giving into it, facing the consequences of giving in, or feeling shame for our decisions. Temptation is both uniquely personal and universal. Which is why we want to spend time talking about it with students. We hope to help them do three things: navigate temptation when it comes up, recover when they give in, and remind them that no matter what they do or don't do, God is for them.
We all have one thing in common: We want to be seen, known, and valued for who they are. We don't want fake relationships; they want personal ones. In this series, we'll be looking Jesus and His interactions with Zacchaeus. We'll see five ways Jesus made it personal and what that means for our lives. We're taking a cue from the way Jesus did it to give students an idea of just how to make everything—including their relationship with Him—a little more personal.
The teen years are often a time when exposure to the good and bad of the world begins to be processed in a more personal way. For some, the injustice around the world is overwhelming and difficult to process. Remember, some teens are seeing injustice for the first time while others have experienced it firsthand in their personal lives. Regardless of their previous or current experience, providing a safe place for teens to feel big emotions and think unconventional thoughts is important as teens discover their unique role with injustice. Our current series, Do Something, seeks to do just that.
Frequently Asked Parent Questions
What does Student Ministries at LifePoint do?
We are a community built to create connection for students in grades 6th-12th through large group events, small groups, and services with teaching and worship with the purpose of guiding student age kids to find and follow Jesus.
What are large group events?
Large group events are the Insta-grammable, fun experiences that create space for community and a place to invite people to church in an approachable way.
What are small groups and how do they work?
Small groups in student ministries are groups of 6-10 students that meet throughout the week that are led by vetted adults who are committed to investing in the spiritual and relational health of students using curriculum and resources supplied by LifePoint to invest in our students in a deeper way.
How can my student join a small group?
Visit our Group List to get your student enrolled and the leader of that group will connect with you about times and locations within 3-4 days. If you have not received contact please email LPStudents@lifepointchurch.us and you will be connected with your student's leader.
When are services and what should my student expect?
Service for Middle School occurs during the 9:30 am service on Sunday morning; Service for High School occurs during the 11:00 am service . Our services generally are structured with some community time, a time for worship, and teaching scriptural principles from the Bible.
In every season, we have fun, crazy events where your students can bring a friend or get to know someone better!