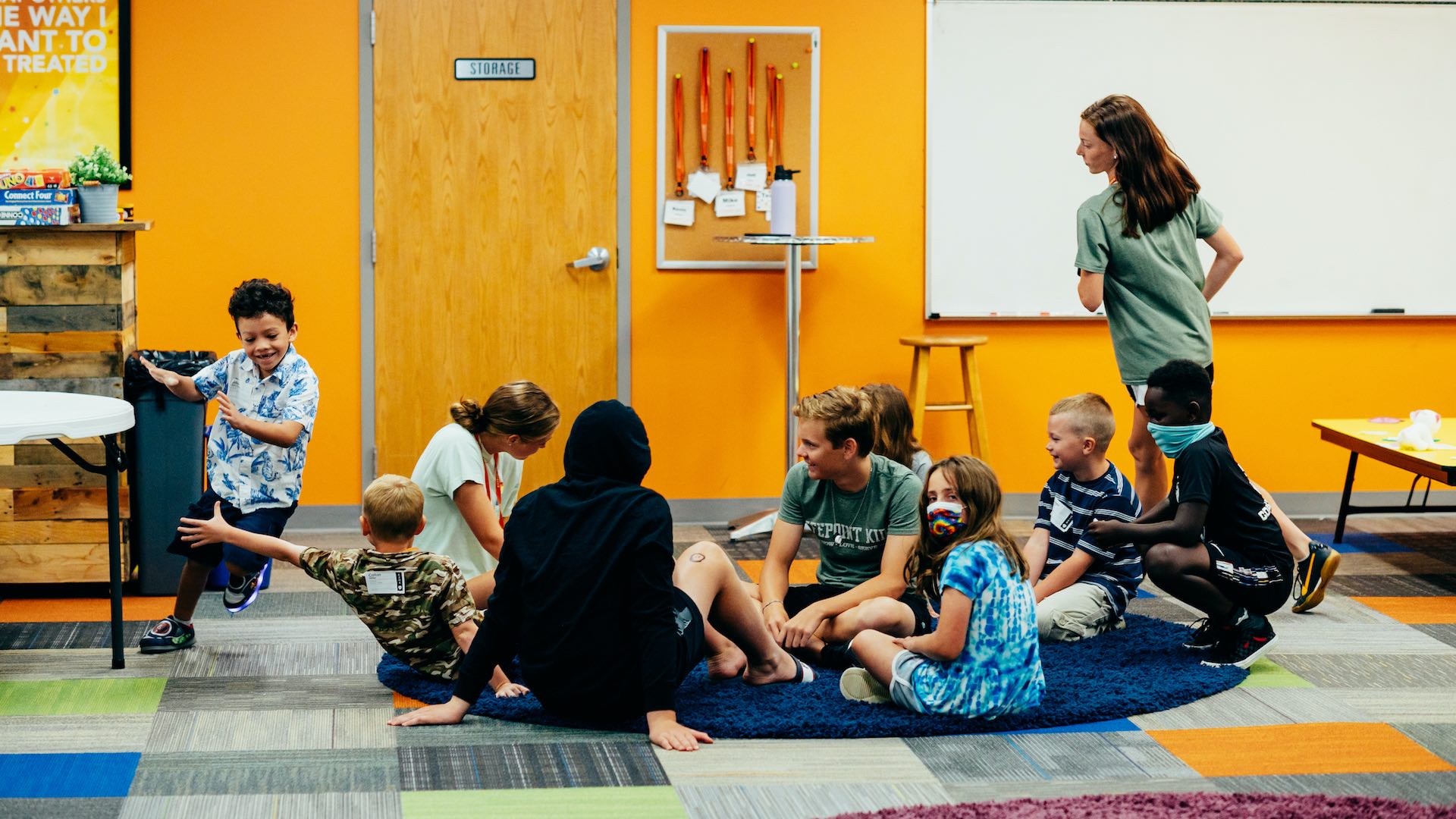 Our LPKids program is designed for kids 6 weeks through 5th grade. 
We create a safe, high-energy environment for kids to connect relationally while providing spiritual truths to help them grow in their faith. 
WEEKEND SERVICES
We offer programming for kids ages six weeks through 5th grade at 9:30 and 11:00 am.
If your family is not ready to join us in person, we offer virtual programming
at 10:40 on LifePoint Live, followed by a Zoom Group for K-5th at 11:00. Join in!
We look forward to meeting your family! We hope LPKids will be a place where your child will thrive and grow in their faith, as well as have fun. At check-in, we will meet your family, and then walk you to our children's ministry area.
We require security clearance and provide training to all staff and volunteers. To further ensure security, each parent receives a unique code that matches their child's name tag.
We want to partner with you and your family! Our leaders and volunteers are committed to teaching your child the love of Christ, and partnering with parents to help your child grow in his or her faith. We want to be a resource to help parents raise their children to develop a lasting relationship with God.
No matter what stage your child is in, we have resources to help you be a better parent. Stop by downstairs and check them out! We also utilize curriculum from the reThink Group (Orange) that help you understand and know your child and guide them in their faith journey.
We also post weekly on-demand content, including the video curriculum for each of our age groups – check it out as a family! And don't forget to follow LPKids on social media for the latest updates.
Connect with other kids, grow in your relationship with God, have fun with your family.
No matter how old you are, we have something for you.
OUR LPKIDS VOLUNTEERS MAKE A DIFFERENCE!
Without our amazing volunteers, LPKids would not be possible. Each week, our LPKids volunteers hold babies, greet new families, sing and dance along with worship songs, teach Bible lessons, soothe fussy toddlers, lead small groups, check in kids and prepare materials, all with the goal of showing God's love to our kids and parents. We have a spot for you!