BETTER MOMS MAKE A BETTER WORLD
Welcome to MOPS!
This is motherhood.
LifePoint MOPS & MOMSnext is a community group designed by moms for moms
because we believe that better moms make a better world.
Becoming a mom changes everything — your life, your relationships, your whole world.
But, you're not alone on this journey. Whether you need a friend to share stories with, a shoulder to lean on, or ideas to help you be a better mom – MOPS & MOMSnext is just the place.
MOPS meets on Sunday evenings – see calendar for all meeting dates.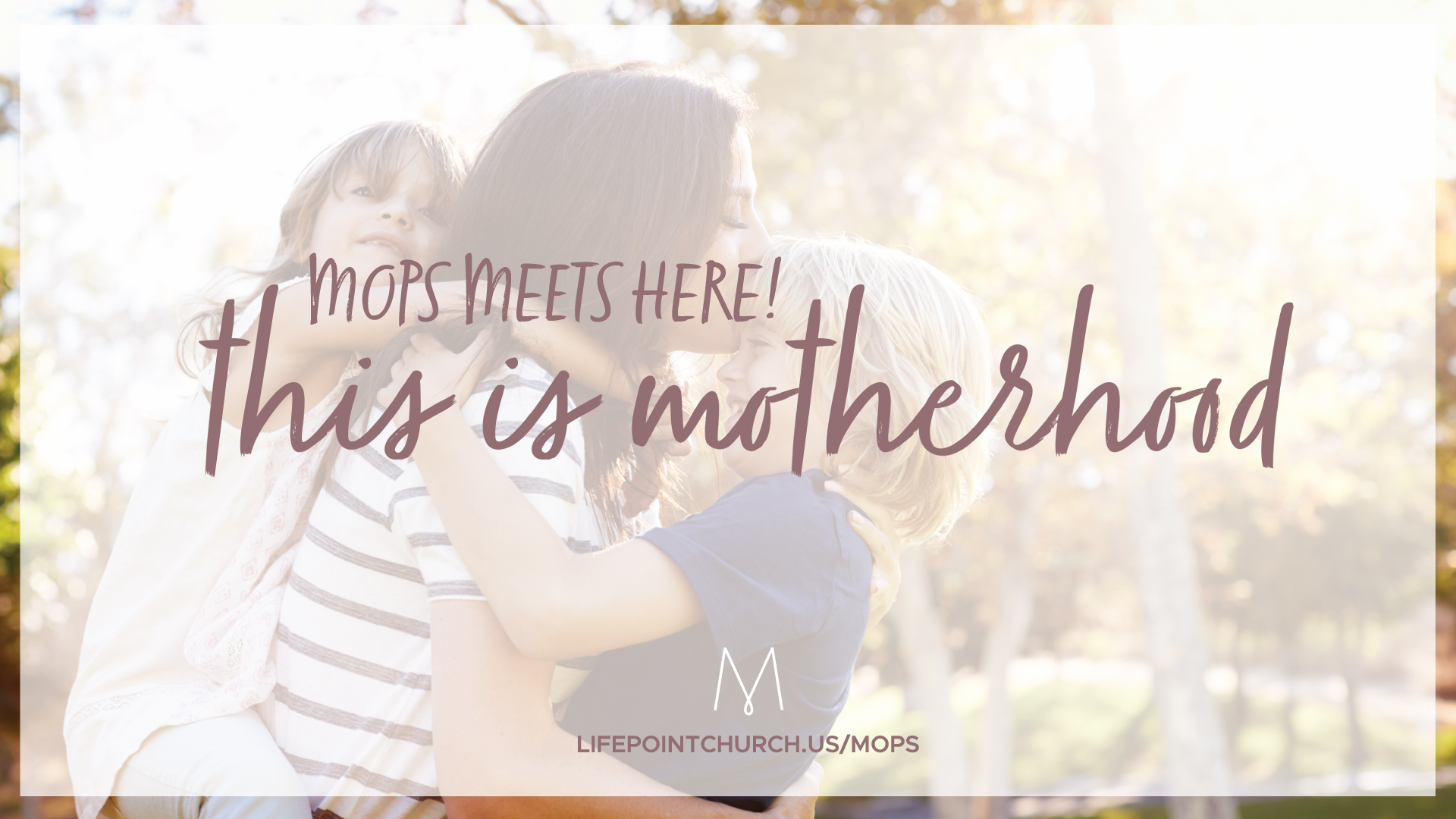 MOPS International exists to encourage, equip and develop every mother of preschoolers to realize her potential as a woman, mother and leader in the name of Jesus Christ.
Whether you are a soon-to-be mom, first-time mom or seventh-time mom, you are welcome here. Whether you are an adoptive mom, young mom, seasoned mom, foster mom, stepmom or any other type of mom, you are welcome here. Whether you prefer to meet with other moms in a coffee shop, church, park, living room or video chat, we have something for you.
Connect with your tribe, grow in your relationship with God, make a difference around you.
No matter what stage of motherhood you are in, we've have something for you.