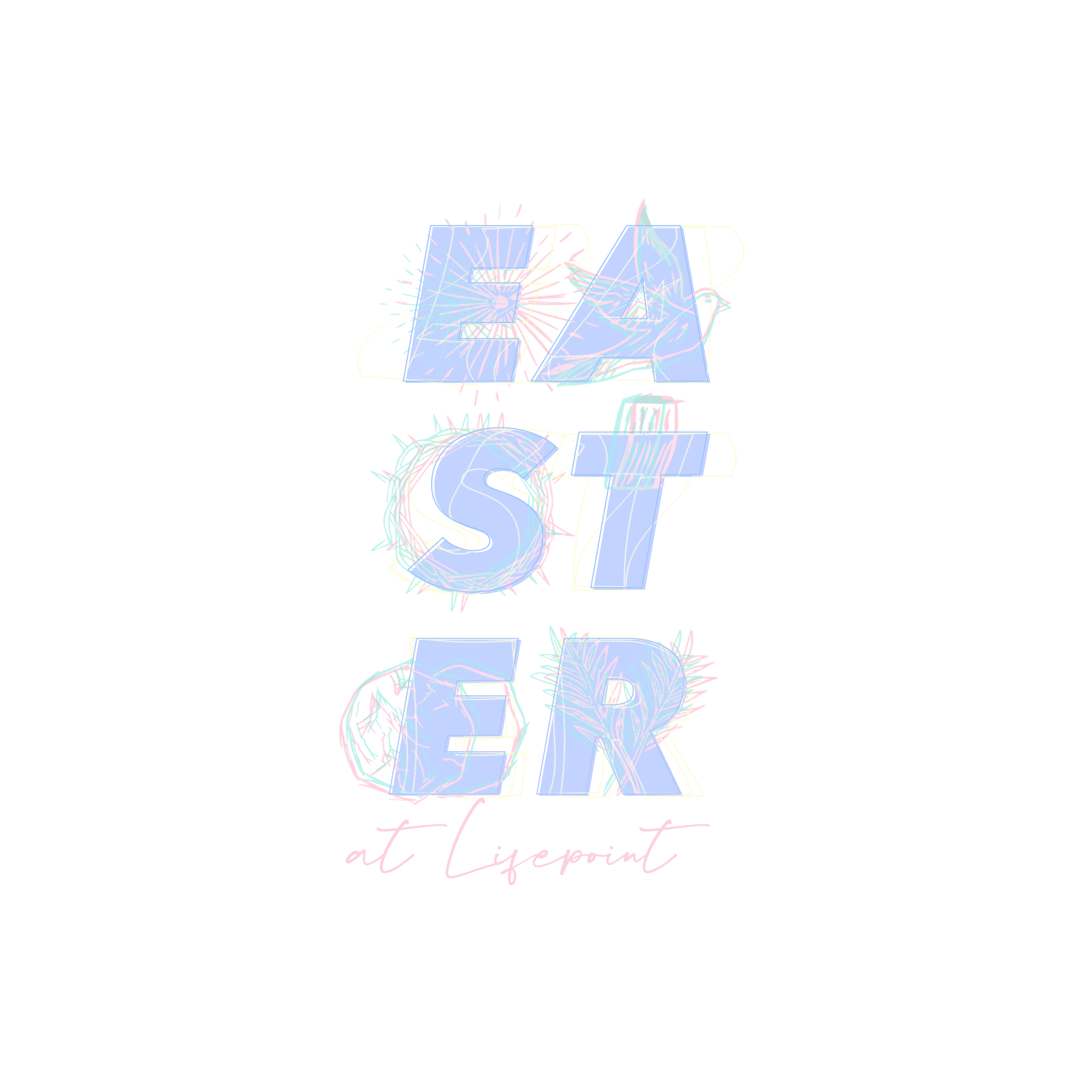 Ticket Reservations Now Available
EASTER Changes Everything
Sin and death are defeated. Life is possible. Guilt and shame are gone. We are set free. No event has changed history more than the death and resurrection of Jesus Christ. 
Join us for Easter at LifePoint and discover that LIFE and FREEDOM are possible because of Easter.
Saturday, April 3 at 5 pm
Sunday, April 4 at 9:30 & 11 am
LIVESTREAM SUNDAY AT 9:30 AM
Kids programming (six weeks through 1st grade) available at all services
Too Good to Keep to Yourself!
Easter changes everything – and we want to help you 

spread the 

life-changing news!
Share the digital invite with a friend, add wallpaper to your phone and don't miss our Easter resources!
This Easter, we want to help you intentionally share the
life-changing news of the Easter story and make a
difference in your family, community and beyond. Don't
miss our Easter resources page, including creative egg
hunts, ways to share Easter with your neighbors, an
Easter Spotify playlist, practical ways you can support
some of our partners here in Maryland and across the
globe and much, much more!
Holy Week Devotional
Our favorite stories wouldn't be the same without their supporting characters who come alongside the hero and help tell the tale. This Holy Week, we're exploring the iconic characters of the Easter story.
Beginning Palm Sunday and continuing through Easter Sunday, we will be sending a short devotional – The Supporting Cast of Easter – to your inbox each morning. Be sure to subscribe so you don't miss it!
Get The Supporting Cast of Easter right in Your Inbox!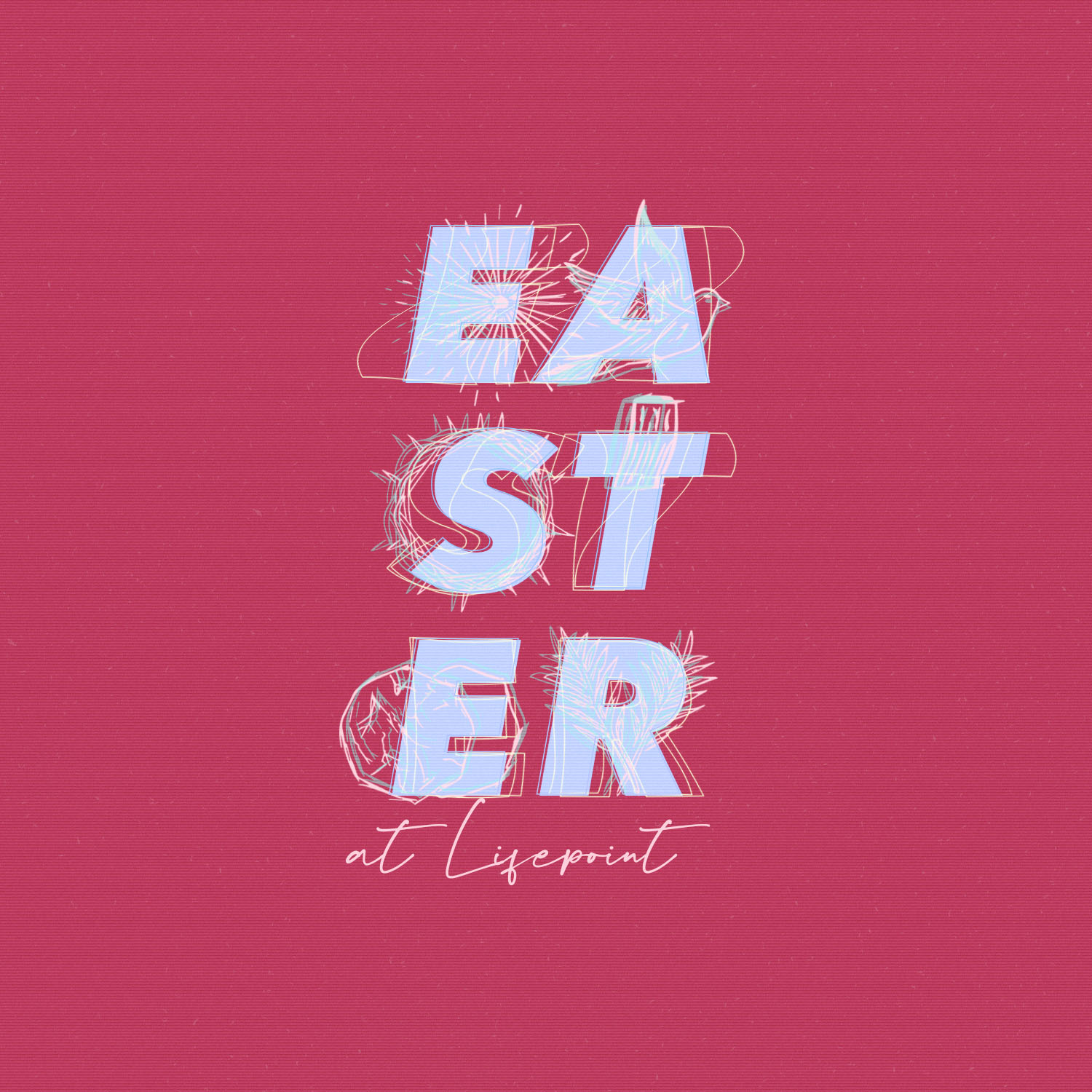 You can be a part of sharing the good news of Easter with
our guests and families! Volunteer in one of our LPKids
classrooms (six weeks through 1st grade) or as an usher
or greeter on our Guest Services team. Spots available for
adults and students. 
Masks are required for all volunteers.
Frequently Asked Questions
about Easter at LifePoint
WHAT ARE MY OPTIONS TO WATCH ONLINE?
We are offering several ways that you can experience Easter at LifePoint from the comfort and safety of your own home. We are livestreaming our service Sunday, April 4 at 9:30 am. Here's how you can watch: 
Facebook.

 

Watch on Facebook

 

and share the experience with our LifePoint community or invite your friends and family to a

 

Watch Party!
LifePoint Live.

 

Watch on LifePoint Live

 

and share the experience with our LifePoint community.
Do I need a reservation to come to Easter services?
Yes. Reserved ticketing allows us to create a better experience for everyone. We issue FREE reservations for Christmas and Easter services to avoid overcrowding and to balance out attendance across the gatherings. Reserved ticketing also allows us to appropriately staff our volunteer teams.
Will my reservation save a specific seat?
No, your reservation simply reserves you a spot in the worship center. You may choose whichever seat you like. We are seating at less than 100% capacity, so there will be plenty of seats available.
What time should I arrive?
We expect that our Easter services will be busy and suggest you arrive at least 15 minutes early to get checked in and to locate a seat. Check-in will begin 25 minutes prior to the service. Doors will open approximately 15 minutes before the service begins.
Kids' classrooms will open approximately 10 minutes before the service begins.
To avoid overcrowding in the lobby, we recommend you arrive no more than 30 minutes ahead of time.
What should I wear?
Whatever is most comfortable for you! Whether you show up wearing jeans and a t-shirt, a dress, or a suit and tie, as long as you are wearing clothes, you'll be right at home.
Do I need to wear a mask?
Everyone in Kindergarten and up is asked to wear a mask while on campus. If you don't have one, we've got you covered!
We desire to be a church that honors one another. This means we get to put others' needs above our own, even when it's not fun or enjoyable. We wear masks in our building to show honor to each other in this season. Bonus points for doing so with a cheerful spirit and a smile underneath! You'll find our staff and volunteers wearing masks when you show up. Join us!
What Covid protocols are you taking to keep us safe?
Safety is our first priority. We are limiting the number of available seats to less than 100% capacity allows attendees to spread out.
We also ask that everyone in our building wear a mask at all times.
We also provide a touchless environment as much as possible, including holding doors open for you, offering a digital worship guide instead of a paper one and providing touchless ways for you to give financially.
Will there be kids or student services?
We offer LPKids Programming for children six weeks old through 1st grade. When you make your reservations, you'll select the appropriate area for each person, including children, so that we can adequately staff our volunteer teams.
We are not offering student programming. Our services are geared for 2nd grade and up. 
How can I invite a friend or neighbor?
We love that you want to share the good news! If you wish to make a reservation for someone outside your immediate household, you may either add them to your own registration or call the LifePoint office at 410-239-4700 during office hours and we will be happy to help you.
How do I cancel a reservation?
If for some reason you will not be able to use your reservation, you can either cancel it via the reservation website or call the LifePoint office at 410-239-4700 during office hours and we will be happy to help you. We appreciate when you cancel if you're no longer able to come, as it opens up seats for someone else.