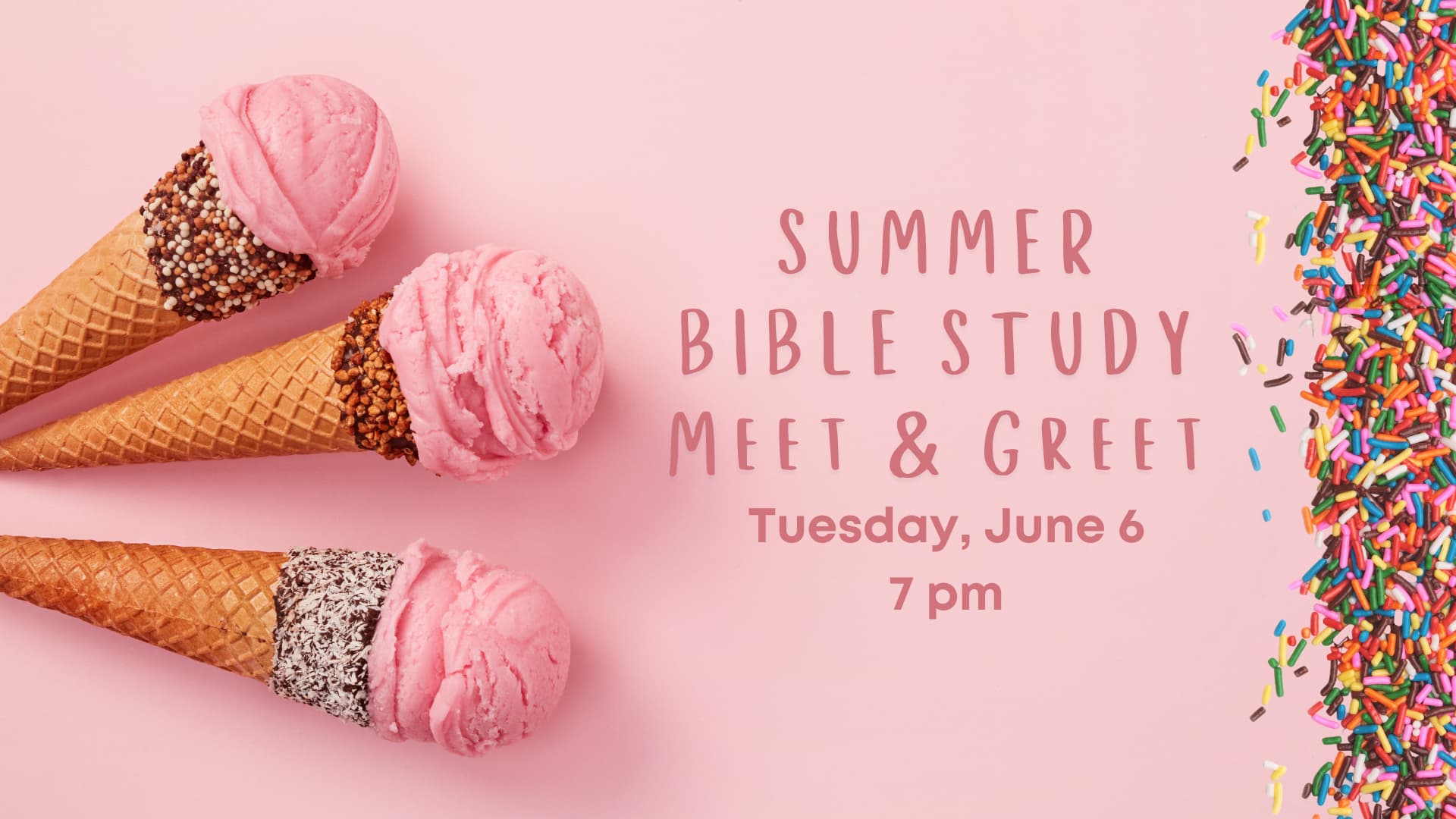 Join us Tuesday, June 6th, from 7-8:30pm to kick-off the Women's Summer Bible Study Series!!!
Whether this is your first time or have been attending Bible studies here for years, this is a great opportunity to gather together before the summer study begins so that you can meet your Discussion Guide Leader, connect with new and old friends, and enjoy some delicious ice cream while doing so!
So what do you say, Friend? We would love to see you there!