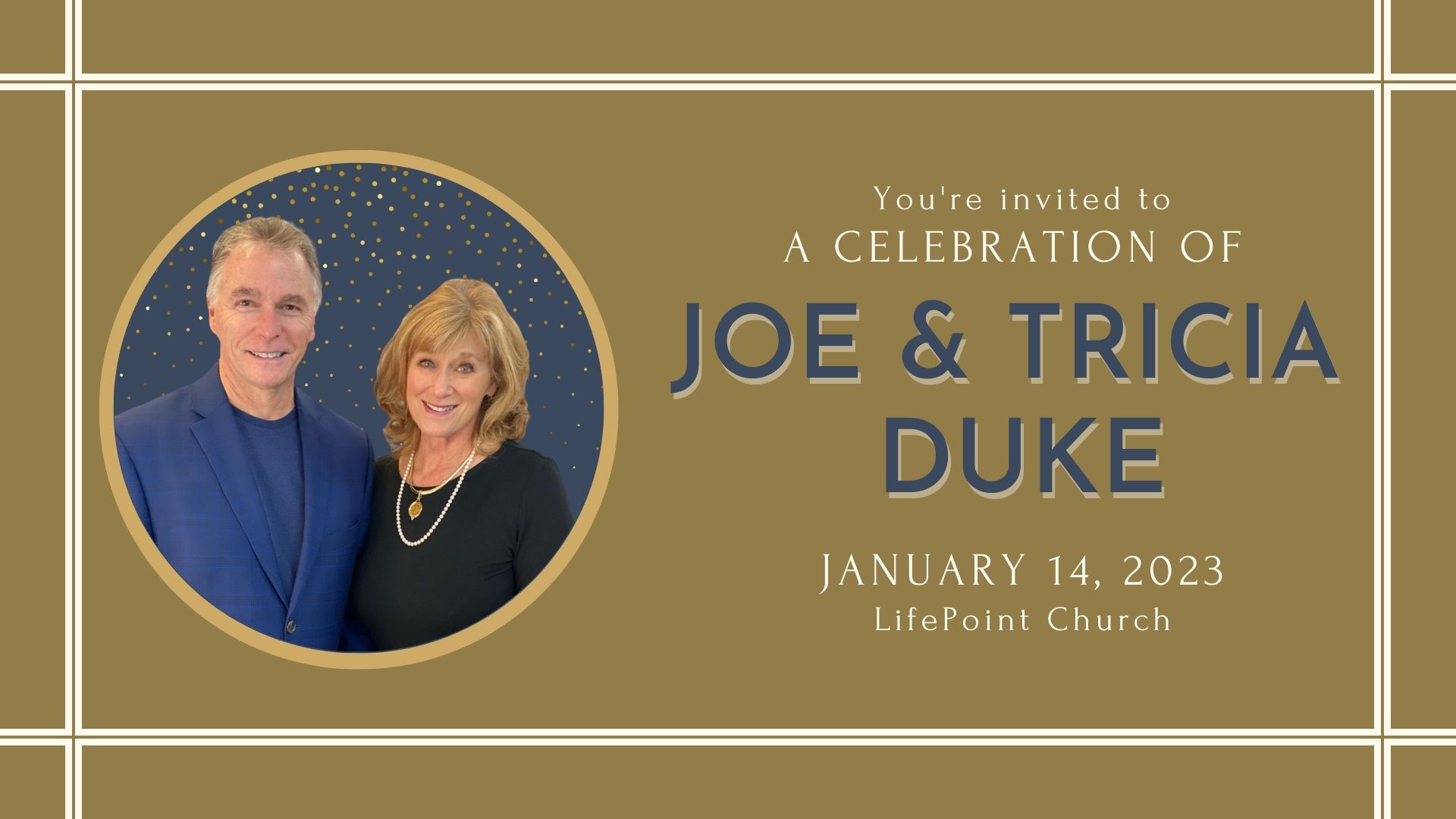 Join us for a special night celebrating Joe & Tricia and all they have meant to LifePoint over the past 35 years! The evening will include worship, memories and more. Light refreshments will be served in the lobby afterwards.
Please let us know the total number of people in your family who will be attending.
Note: Childcare is not provided at this event.